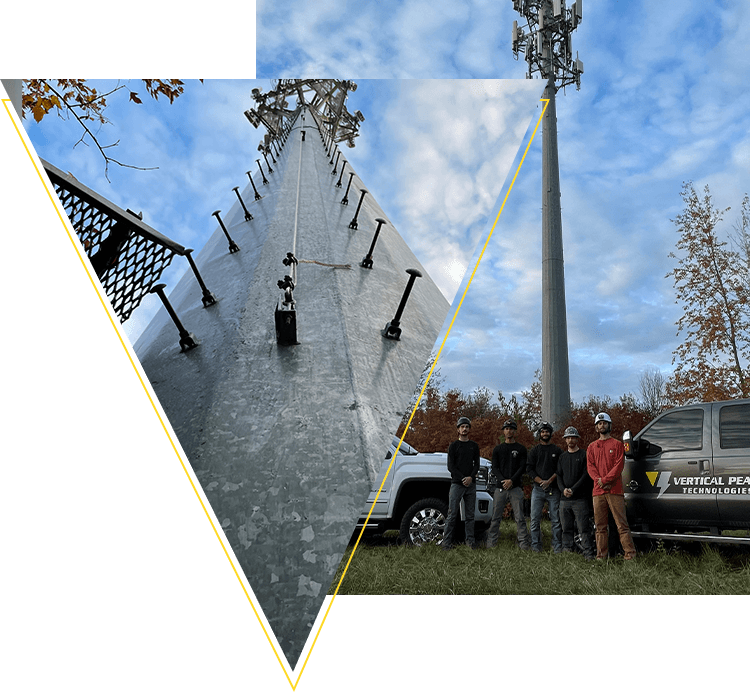 TOWER TECHNICIAN SERVICES FOR CELLULAR CARRIERS
Vertical Peak Technologies offers a comprehensive and diverse range of telecommunication services to clients nationwide. With our years of experience, our technicians can get the job done professionally and reliably.
We offer a variety of different services to be sure to meet all customer expectations when working at elevation.
Our team of expert tower technicians is also capable of doing Civil Construction and Fiber Splicing. We assist in civil construction work for building or adding a new telecommunications site.
If our work sounds exciting to you and is what you would want to do, get in touch with us to learn how to join our amazing team.
With years of experience in the telecommunications industry, our company can provide adaptable and flexible services to the requirements of our clients. Customer satisfaction is our top priority, and so we provide excellent customer service and support.